2020 Golden Gate Chapter Scion Exchange
WHEN:

Saturday, January 18, 2020
12:00 pm to 3:00 pm

WHERE:

Diablo Valley College, Horticultural Nursery, Lot 9 [Directions]
321 Golf Club Rd
Pleasant Hill, CA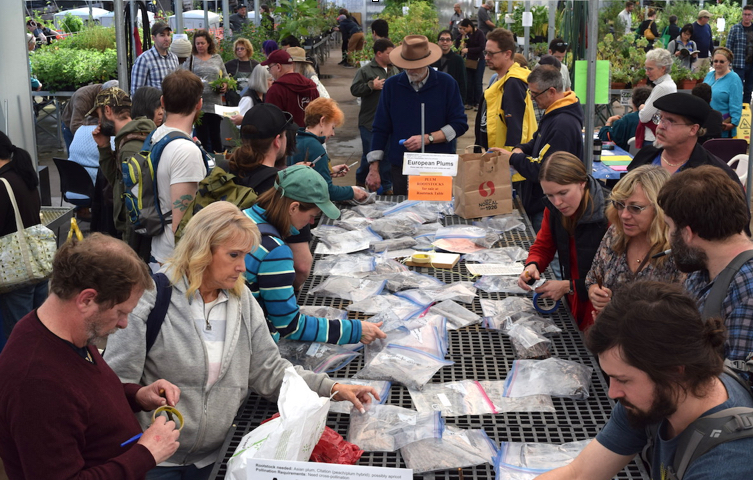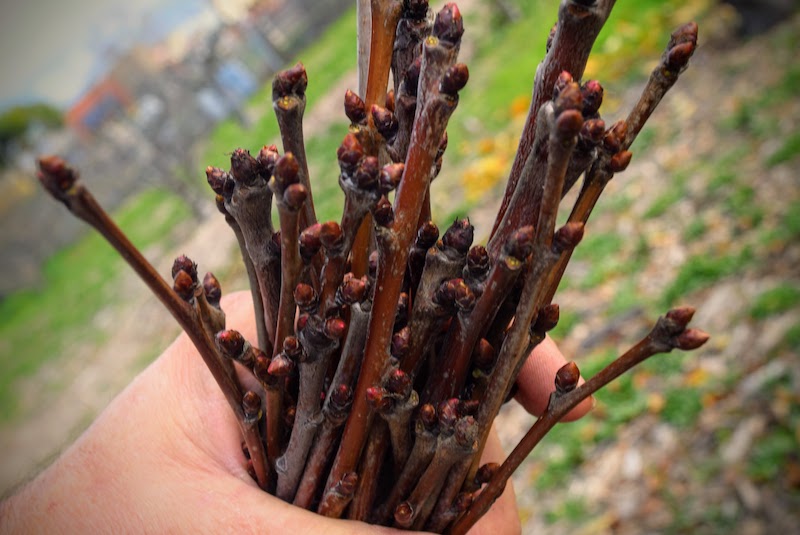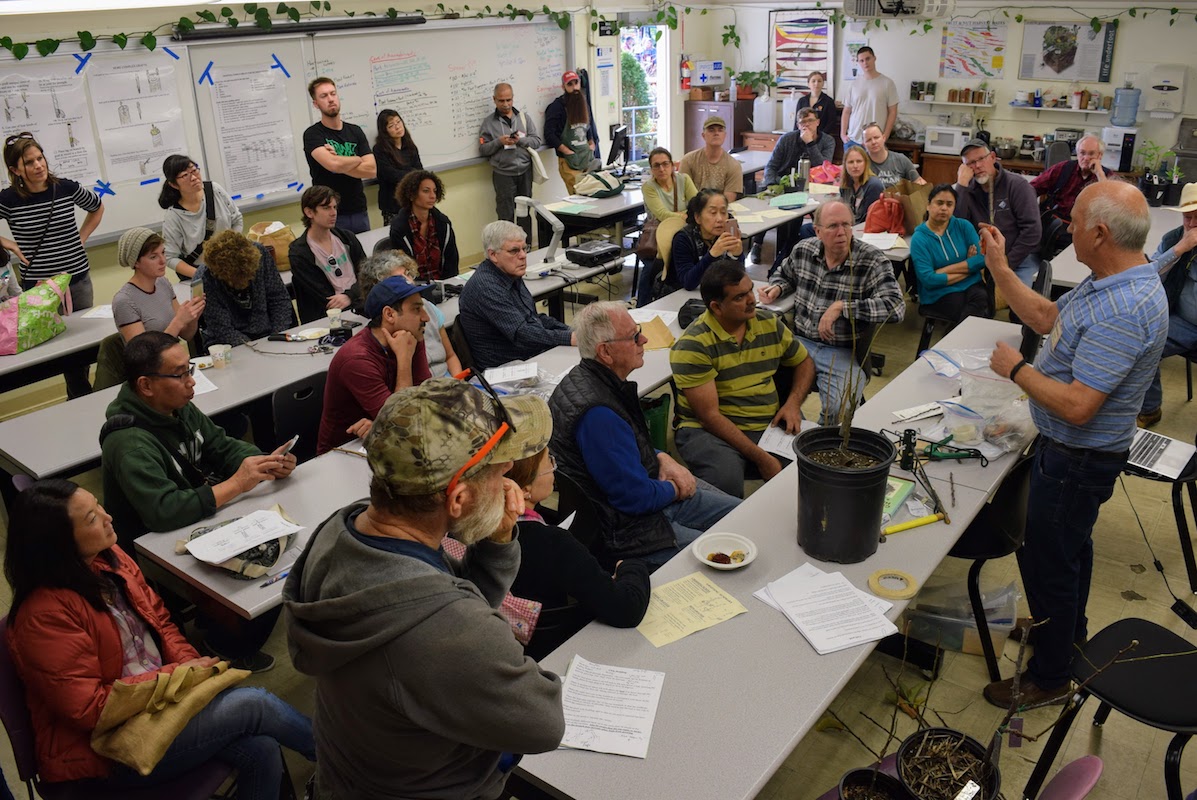 EXCHANGE DETAILS:
As the largest amateur fruit-growing organization in the world, our famous annual Scion Exchanges are the most prominent event by which California Rare Fruit Growers serves its mission. Find the best varieties for growing your own fruit. Discover local favorites and near-forgotten heirlooms!

Hundreds of varieties to choose from to graft onto your own trees!

Scions (fruitwood/budwood):
apple, pear, quince, plum, peach, nectarine, apricot, cherry, & more

Cuttings to root:
grape, fig, pomegranate, kiwi fruit, mulberry, and more

• Pre-Event Newbie/Beginner Class at 11:10 am
• Rootstocks and Grafting Supplies for sale
• Free Grafting Classes & Demonstrations 12:15 pm & 1:10 pm
• Custom Grafting of your selected varieties onto your own rootstock for a fee
• Rare Fruit Tasting: try rare and unusual fruit
• Plant Sale: edible and ornamental plants
• Silent Auction: funds support chapter projects
• Vintage issues of the Fruit Gardener magazine available for purchase
• Become a Member of CRFG help us support our mission (& Scion Exchanges!)
• Vendors selling fruit, trees, shrubs and vines
• Beginners welcome!
• Questions answered, secrets revealed...

• Download your guide: Making the Best of the CRFG Scion Exchange (pdf)
• Download our 2020 Scion Exchange poster (pdf) to share.


What to Bring
• Your list of desired varieties (based on fruit tastings, research, and experienced recommendations according to your chill-hours and micro-climate)
• Gallon zip-top plastic bags, a pen, and tape to label the scions you take home
• Notebook & pen to take notes during the grafting classes
• A handled tote to carry them all in
• Scions to share from your home
• Cash for purchases


$5 for Members and Non-Members
• Open to the Public
• Free parking


What NOT to Bring:
• NO Citrus or relatives (plants or scions/cuttings)
• NO Disease or Pests on infected plants
• NO Old-Wood with fruit spurs (two years or older wood), only bring the most recent tip growth.
• NO Non-Edible Plants
• NO Currently Patented Plant Varieties
• NO Almond, Plum, Apricot, or Hybrids (Pluot, Plumcot, Aprium, etc) due to possible Plum Bud Gall Mite (pdf)


GUIDES:
• Your Master Guide: Making the Best of the CRFG Scion Exchange (pdf)
• Grafting Fruit Trees with Graham Stott (pdf)
• What is a Scion Exchange?
• How Do You Prepare and Store Scion Wood?
• What Should Members Bring?
• Labels to Print for the Scions You Bring to the Exchange
• More CRFG Chapter Scion Exchanges
• Watch Videos showing how to harvest and prepare scions for an Exchange

Scion Exchange questions? Contact Brian at [email protected]

---
Questions or comments for the Golden Gate Chapter? email here
---
© Copyright 2020, California Rare Fruit Growers, Inc. Questions or comments? Contact us.